Let's get started!
Do you have a business idea but don't know where to begin? Or maybe you've done the market research, mapped out your business plan, and are ready to launch? We can help you with your next step, whatever it is.
Resources to help you along the way.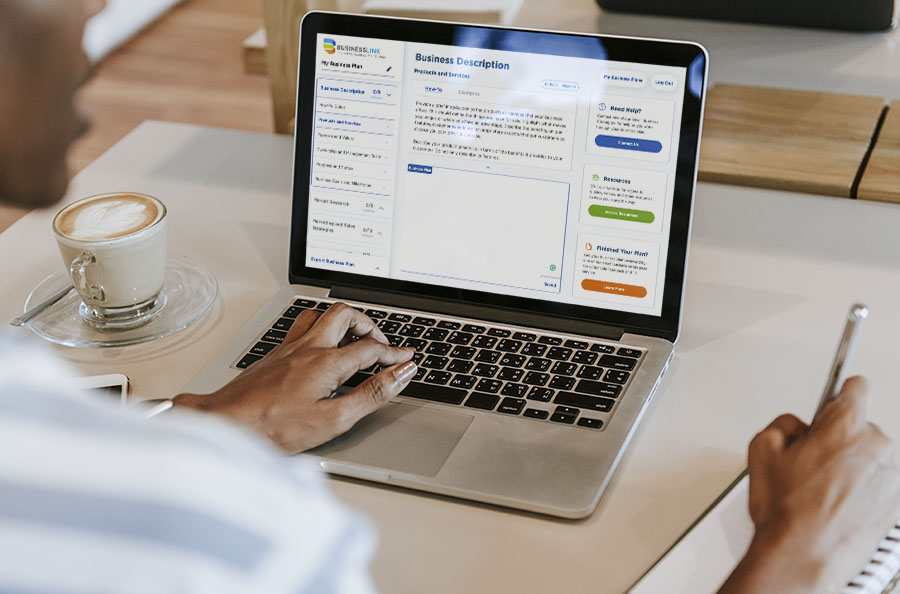 Interactive Business Plan Builder
Writing a compelling business plan just got easier.
Starting a business plan can feel like a daunting task. Our Interactive Business Plan Builder was created to make the process easier than ever. It will provide you with guidance and support for putting together your business plan.
Market Research
Entrepreneurs create ideas for new products and services all the time. Let's ensure yours is going places. We can find out whether a market exists for your idea and what that market looks like.
If you're new to market research, it's important that you understand the basics before you get started. You can use market research to help refine your business plan or determine the next steps for your business launch or expansion.
We can help with your small business needs.
Our team of in-house business experts know how exciting and overwhelming starting a successful business can be. Don't fret—we've got your back. We can help you:
Explore strategies to successfully start your business

Learn about your financing options, marketing and sales strategies, HR, and more

Get connected with the most relevant resources and supports in the business community