What to consider first when starting a small business.
Do you have a business idea and have been dreaming of taking the leap into entrepreneurship? Before you jump in with both feet, it's important to make sure you understand the different hats you'll wear as a small business owner.
About small business ownership.
Business ownership can be an appealing career choice for many people. Owning a business allows you to be in control of your time and income. It is, however, important to understand the use of time and energy, as well as the required learning that comes with owning a business.
Are you full of enthusiasm for a specific product you think will change the world? Maybe you have an idea of how to create a better service to solve a common problem. No matter what inspires you, any reason is a good reason to become an entrepreneur!
Think of owning a business as a professional career choice. You will take on several roles in your business. Understanding your strengths will help you identify where to spend your time, what skills you need to learn, and which positions you should hire for.
The 3 most common roles a business owner may take on:
The Visionary
In this role you lead your company, inspire your team, and create a vision for the future.
Being a visionary can feel lonely. Your ideas could be ahead of their time, or the marketplace may not embrace you right away. Your amazing ideas are limited by your ability to build the systems and processes needed to bring your vision to market.
The Technician
Here you are involved in the day-to-day work and performing many tasks yourself. Answering calls, returning messages, and sorting, building, and shipping the products.
Being a technician places you in the role of "employee" in your company. If you are completing all the tasks all the time, you risk burnout. Remember, employees work limited hours, receive benefits, and can leave their work problems behind. If you are the person responsible for all the work in your business, the company cannot grow.
The Manager
In this role you build the processes and systems that keep the company running. Great managers find a way to let their teams do the job and pull themselves back from the day-to-day work. For many, learning the role of manager is the most difficult. If you tend to be a technician or visionary, then management will feel uncomfortable.
Which of these roles feels most natural to you? At different stages of your business, the roles you play may change.
Resources to help you along the way.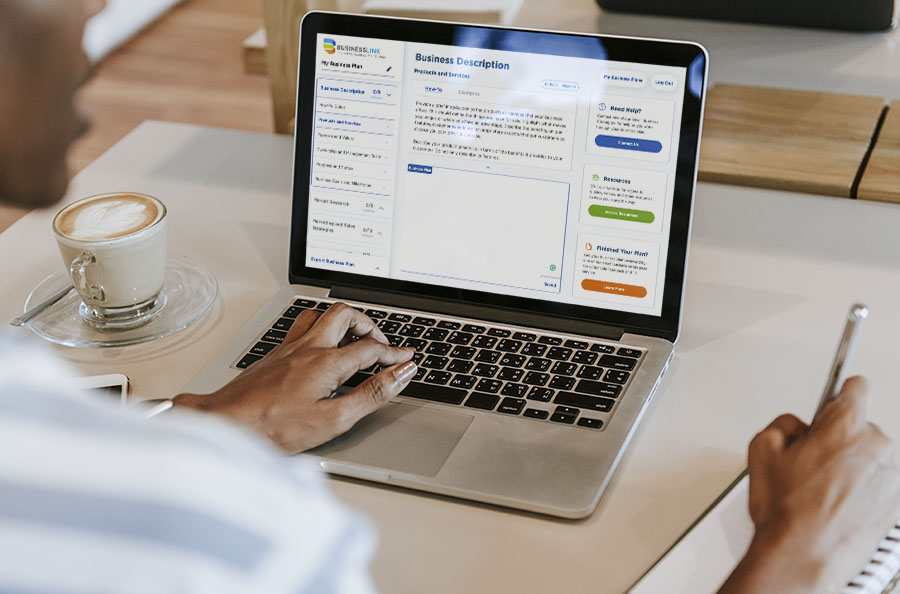 Interactive Business Plan Builder
Writing a compelling business plan just got easier.
Starting a business plan can feel like a daunting task. Our Interactive Business Plan Builder was created to make the process easier than ever. This interactive tool can help you work through a new business idea, pivot your current business model, or secure new funding.
Recorded Webinars
Learn from people who have been there! Our recorded webinars have a variety of topics that can help you with your business idea.
Business Link is committed to helping small businesses thrive. We host webinars that offer the opportunity to learn, network, and share ideas with other entrepreneurs. Our speakers are experts in their fields, offering advice to help you make smarter business decisions.
Looking for personalized support?
Our team of in-house small business experts are here to help you navigate your unique entrepreneurial journey with free one-on-one advice. We can help you:
Understand and navigate the startup process including regulations and licensing
Explore strategies to successfully run and grow your existing business
Learn about your financing options, marketing and sales strategies, HR, and more
Get connected with the most relevant resources and support in the business community
Review and update your business plan
Explore resources for other business functions.
There are some tasks that almost every small business owner needs to complete before they get off the ground. These pages will educate you on some of those essentials to help get you on your way.