Meet our Board of Directors.
Business Link's Board of Directors serves to support our endeavour to be Alberta's small business hub. The board provides governance to Business Link, ensuring we are accountable to our funders and entrepreneurs across Alberta. Hailing from communities across Alberta, they bring expertise in small business, innovation, economic development, education, and Indigenous and immigrant sectors.
Michael Oshry
Board Chair
Michael Oshry is a life long entrepreneur who co-founded FIRMA Foreign Exchange, which has grown to be Canada's largest privately-owned financial services company. FIRMA has multiple locations in five countries, all while being based in Alberta. He will be the Board Chair on all committees at Business Link.
Michael was elected to Edmonton City Council in 2013 representing Ward 5, and served a four-year term, during which he spearheaded the Edmonton Made initiative and was on the boards of the Edmonton Police Commission, Northlands as well as a variety other city committees.
Michael is currently on the board of FIRMA, as well as various non-profit organizations, and mentors business people through the Venture Mentoring Service at the University of Alberta. Michael holds an ICD.D designation, has won the Entrepreneur of the Year award, and FIRMA has been recognized multiple times as one of Canada's Best Managed companies, and one of Canada's top 50 employers.
Michael is located in Edmonton.
Board Member
Joshua Day Chief is the CEO of a family and Indigenous-owned company called AdvancedAg Inc., located in Raymond, Alberta. AdvancedAg (AAG) is a biotech company producing beneficial blends of bacteria for water and soil health. Day Chief's background is in environmental reclamation and restoration. He joined the AAG team in 2013 to conduct numerous research projects funded by the National Research Council. This important work has helped to diversify and grow the company exponentially over the last few years.
Day Chief's passion is to be a leader in environmental solutions, innovation and education. He has built strong ties to the southern Alberta agriculture and business community and has continued to grow the reputation and development of the AAG product line with third party research and engaging in a team approach. Today, Joshua works very closely with dealers, suppliers and end-users to solve many soil and water issues. He has a passionate vision that extends globally for AdvancedAg.
Joshua was recently awarded an Honouring Excellence – Rising Star Award in 2020 from Lethbridge College and is now a member of the Board of Governors for the post-secondary institution. He also sits on the Blackfoot Confederacy Entrepreneur Steering Committee and received an Alumni Achievement Award from the Canadian Environmental Technology Advancement Corporation in 2018.
Joshua is located in Raymond.
Board Member
Mr. Dickin is an Executive Professional and Certified Corporate Director with over 30 years' experience in: North American Oil & Gas/Gas Liquids, Power and Renewable Energy Commodity Markets; Engineering / Procurement / Construction services; and, International Investment and Canadian Retail Banking. Mark has held roles of progressive seniority to the President/Vice President level in several companies including: ANC Transloading Inc.; Nexen; CIBC World Markets; Lauren Engineers & Constructors ULC; and, CH2M HILL Energy Canada, Ltd.
He has led teams in business development, operations, trading and risk advisory services, and sales and marketing. He has written business plans and launched new businesses, integrated acquired companies into the parent's fold and has advised existing business leaders on business process and strategic planning. Mark is a native Albertan and holds a Bachelor of Arts in Economics degree from the University of Calgary. Mr. Dickin received the ICD.D designation from the Institute of Corporate Directors and the Haskayne School of Business in 2009 and has held various roles on Private and Not-for-Profit Boards and several Advisory Boards.
Mr. Dickin is located in Whitecourt.
Board Member
Renee Fehr is of Metis lineage and currently resides in Treaty 8 Territory in the Rocky Mountains. Her background consists of almost 20 years in the banking and education industries, partnered with her experience in economic development. Currently, Renee has joined the tourism industry where she has the opportunity to support and coach small business owners and entrepreneurs in a new direction.
She holds a degree in General Studies from the University of Athabasca along with a Human Resources Management Certification from the University of Alberta and is just recently starting graduate school in Tourism Management.  As a big supporter of shopping locally and businesses within rural communities, Renee acknowledges the important role that small businesses and entrepreneurs play within our communities both on a small scale and regionally. Renee is a lifelong learner. When not at work, Renee spends most of her time hiking, taking courses, and foraging for edible and medicinal plants.
Renee is located in Grande Cache.
Chair, Human Resources Committee
Rolando is originally from Chile, South America and came to Canada as a political refugee in the 1970s. Rolando has worked with Indigenous communities for the last 12 years. In 2019, he started his journey as an entrepreneur, he has helped others build award-winning businesses, led engagement projects with thousands, and received multiple awards and honours in communications and community engagement.
Rolando moved to Edmonton to work with the Métis Nation of Alberta (MNA), in 2017, as their Director of Communications and Citizen Engagement. While living in Fort McMurray for 12 years, Rolando was with Suncor Energy in an Indigenous Business Development role. While in Fort McMurray, Rolando volunteered on numerous boards including FuseSocial, Leadership Wood Buffalo, the Fort McMurray Chamber of Commerce and Community Futures Wood Buffalo to name a few. Rolando is also currently also a director with the local chapter of the International Association of Business Communicators (IABC Edmonton).
Rolando currently lives in O-day'min, Amiskwacîwâskahikan (Downtown Edmonton) with his partner, Nicole.
Tsikinaakii Katie Rabbit-Young Pine
Board Member
Tsikinaakii, Katherine Rabbit-Young Pine, a member of the Blood Tribe graduated from the University of Lethbridge with a Bachelor of Management Degree. A First Nation entrepreneur since 2015 as owner of Benefit Rezolutions Inc with clientele throughout Alberta. Tsikinaakii is a Board Member for Tourism Lethbridge and sits as a Senate member for the University of Lethbridge.
For approximately twenty years Tsikinaakii held senior positions in Human Resource Management leading companies to human resource achievements on and off reserve. She, is currently the Lead Innovator for Changing Horses NFP Society focusing on completing the build for a Supportive Housing Complex for the homeless.
Today, she considers herself an advocate for First Nation members seeking a better way of life, her focus, closing the gap on challenges faced by First Nations communities.
Tsikinaakii resides on the Blood Reserve in the community of Bullhorn with her husband Dallas, her horses, dogs and cat.
Board Member
Rohit Joshi is engaged in the top trends in emerging healthcare technology. His academic training and career spans life sciences, law, fintech and health technology. He has used his experience to work with several companies at various stages of product, market, corporate and financing maturity. Most recently, is focus has been in healthcare technology, helping multiple startup companies in Canada and the USA benefit from his strategic guidance and experience in operational efficiencies.
As the Co-Founder and CEO of Brightsquid Secure Communications Corp, Rohit at the helm of Canada's leading compliant communications services provider for the healthcare industry.
Rohit has a passion for entrepreneurship, regularly speaking at conferences, contributing to government working groups, educating students at the University of Calgary, as well as providing advisory services to budding entrepreneurs.
Rohit spent his childhood in rural Alberta (Drumheller) as the proud son of immigrant parents who, by example, taught their work ethic, their values and the deep-seated desire to better the lives of the people around them.
After living and working in Seattle, Rohit now lives in Calgary with his wife, 2 sons and his dog, Apollo.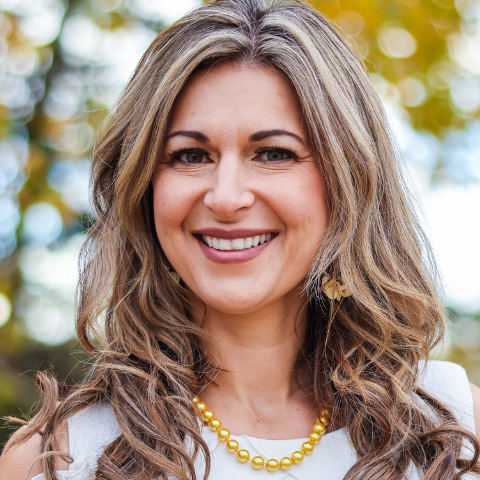 Board Member
Kim is the Founder and CEO of KO Advantage, teaching virtual selling skills to premium solution organizations. She's listed as LinkedIn's top sales influencers and continuously named as one of the top sales leaders to follow. She's Startup Canada's Woman Entrepreneur and Success Magazine's most inspirational blogger. Kim has been selected to speak to groups such as Inbound, Comcast, Zoom, and Inc. Magazine. Her 3rd book Sell More. Faster. is available now as she writes her 4th book Virtual Selling Best Practices.
Kim is located in Calgary.
Marie Soprovich
Board Observer
Marie has over 34 years of teaching/leadership experience in the education system, with both Bachelor and Master's of Education degrees. She founded and ran her own business, Aquarian Renovations, for over 27 years. During her role as CEO at Aquarian, she led an award-winning company built on strong entrepreneurial principles and grew a culture that supports growth, excellence and diversity. Her current role with Aquarian is in Business Development and involvement with committees and organizations within the building industry.
Marie has been at the board level with Canadian Home Builders Association Edmonton Region (CHBA ER) for several years and is currently the incoming President for the 2020 term. She also serves her community as Incoming Chair of the Synergy Business Network, Founding member of Dickens Fest Edmonton, and Board member with Business Link. Her leadership goals in the residential housing industry included improving meaningful quality education that supports growth, collaboration within the industry, and professionalism.
Marie is a strong advocate for women and their power to impact the world through effective communication and leadership. She is actively involved in many other committees and organizations including WPO (Women President's Organization), GIFEW (Global Institute for Evolving Women) and has served at a leadership level in her community league as President of the Laurier Heights Building Society. Her most recent achievements include the BMO Celebrating Women Award for Expansion & Growth in Small Business 2017 and the Professional Trades Award 2018 Superlative – Womanation.
Marie is located in Edmonton.
Drew Tetz
Treasurer, Chair, Finance & Audit Committee
Drew Tetz CPA, CA is a Partner with Tetz Powell LLP. Drew helps small and medium-sized business owners achieve their business goals. Drew has completed CPA Canada's In-Depth Tax Program and also sits on the Board for the Edmonton CPA Club.
Drew is located in Edmonton.
Chair, Government Relations Committee
Hansine is a CPA and financial executive, with 25 year of varied industry experience, ranging from oil and gas services to technology. Hansine is a strategic partner to leadership teams with broad business knowledge in multinational, public and private companies. Hansine was an entrepreneur, as she built her own professional accounting practice, building a client base and service team. Hansine now assists clients on a project or contract basis, through her NumberzCPA business. Hansine will bring both entrepreneurial and financial expertise to the Business Link Board of Directors. Hansine is a committed community supporter who loves to engage with and support various organizations, including the Calgary Flames Ambassadors, the Calgary Stampede and Habitat for Humanity Southern Alberta.
Hansine is located in Calgary.
Chair, Governance and Nomination Committee
Steve Whittington is currently President of Roadmap Agency Inc. which specializes in go-to-market strategy implementation. Prior to agency life, he has over 25 years of executive experience with national retailers and manufacturers. Steve's previous board work includes being Co-Chair of the Marketing Program Advisory Committee for NAIT's JR Shaw School of Business, Chair for Flaman Fitness Canada, a national retailer, a Director for a meal prep internet Startup Mealife and Chair of Lethbridge Housing authority, the third-largest Social housing NGO in Alberta.
Steve holds a Bachelor of Commerce Honours degree; he is a Certified Sales Professional (CSP), Project Management Professional (PMP), Certified Marketing Specialist (CMS) and (CCXP) Certified Customer Experience Professional. He is the author of the book Thriving in the Customer Age.
Steve is located in Edmonton.
Board Member
Colin Christensen is a massive advocate for early-stage entrepreneurship. Having spent 30 years starting, funding, and growing businesses of his own, his current chapter is helping entrepreneurs around the world avoid needless failure. Among other endeavors, one of his favourite is a platform he co-founded alongside a world-renowned benevolent corporation helping entrepreneurs create equity for themselves with training and crowd-funded zero-interest micro-loans.
Through COVID, this has expanded into ten countries and four languages and continues to open economic alternatives away from high-risk options. Here at home, Colin serves as the Entrepreneur In Residence at MacEwan University and in various roles within the innovation ecosystem. He is a published author and developer of an app for entrepreneurs and continues to be involved in growing indigenous entrepreneurship through curriculum design and advocacy for all under-estimated founders. Colin serves as Chair of the Board for Action for Healthy Communities and as GM of a hockey team where he plays with his sons. Of all his passions, the greatest is being married to his best friend – also a business owner – and having three young adults who still think he's "pretty alright".
Colin is located in St. Albert.
Bev Therrien
Board Observer, Government Member Representative
Bev joined Prairies Economic Development Canada (PrairiesCan) in 2003 and has held a variety of policy, program, and operational positions within the department. Currently, Bev is the Manager of Business Development and Partnerships and leads a team of six professionals to support economic development in Alberta. Bev holds a BA Honours and an MA in Political Science, with a focus on Canadian public policy from the University of Alberta.
Bev is located in Edmonton.
Scott Beeby
Board Observer, Government of Alberta
Scott Beeby is the Executive Director of Business Supports in Alberta Jobs, Economy and Northern Development. His team is responsible for supporting Alberta's small and medium sized businesses by delivering economic development and business supports programming.
Scott has been with the Government of Alberta for 20 years, and has worked in a number of ministries including Health, Transportation, Infrastructure, and Energy and held a variety of roles in strategic planning, program delivery and policy development. He also has 15 years private sector experience in commercial printing and technology manufacturing. Scott has a Bachelors of Commerce degree in Finance from Concordia University in Montreal and believes strongly that success is most often achieved by establishing collaborative and trusting working-relationships.
Scott is located in Edmonton.
| Board Committee | Members |
| --- | --- |
| Finance & Audit | Drew Tetz (Chair) |
| | Hansine Ullberg |
| | Joshua Day Chief |
| | Rohit Joshi |
| Human Resources | Rolando Inzunza (Chair) |
| | Kim Orlesky |
| | Renee Fehr |
| | Tsikinaakii Katie Rabbit-Young Pine |
| Governance & Nominating | Steve Whittington (Chair) |
| | Mark Dickin |
| | Colin Christensen |
| Government Relations | Hansine Ullberg (Chair) |
| | Mark Dickin |
| | Tsikinaakii Katie Rabbit-Young Pine |